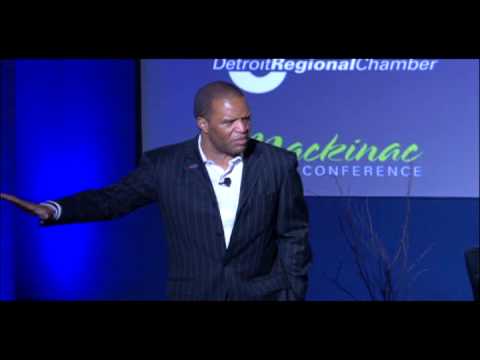 Driving dynamic change and empowering America's most underserved communities starts with financial literacy, a key to urban revitalization. By increasing credit scores to 700 and above, the country can seize the untapped potential of these areas, transforming "renters into homeowners, small business dreamers into small business owners and minimum wage workers into living wage consumers."
Operation HOPE founder and CEO John Hope Bryant, one of the foremost global voices for financial equity and education, gave a passionate speech for why impoverished neighborhoods, whether urban or rural, are actually economic engines yet to be started and that overlooking them comes at the risk of the country's future growth.
For Bryant, poverty is part policy and personality. Finding positive role models and building self-esteem is a critical piece to obtaining equal opportunity. His work with Operation HOPE takes a holistic approach, working to provide clients with not just financial information, but a new set of skills to climb the economic ladder.
Detroit Regional Chamber President and CEO Sandy Baruah, along with Fifth Third Bank, are proud supporters of Operation Hope's recently launched Detroit Center, located in northwest Detroit. In the Chamber's latest edition of the Detroiter magazine, Bryant wrote about the new opening and his desire to see 20 more locations throughout metro Detroit.
To read his entire editorial in the Detroiter, click here.