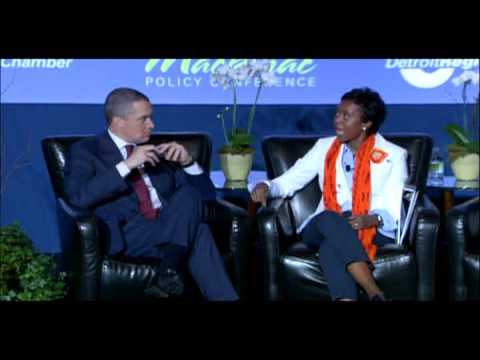 As millennials continue enter the workforce in high numbers, they are poised to be a catalyst for sweeping change in both individual companies and the larger economy. As a globally recognized expert on investment, Ariel Investments LLC President Mellody Hobson shared how millennials are redefining the traditional career path and how businesses attract and retain talent.
Combined with lofty aspirations and an immediate connection to the world through social media, millennials are using their immense entrepreneurial spirit to hang their own shingle and start small businesses. According to Hobson, millennials have gone from "Generation Y to 'Generation Why Not Start My Own Business.'"
Millennials currently represent 36 percent of the workforce, but will comprise 50 percent in just five years, reported Hobson. In order to cultivate millennial leadership in their organizations and succeed in the new economy, businesses, particularly large ones, will have to adapt. They must embrace and foster diversity, as well as find new ways to reward creativity.
Hobson finished her time on the Conference stage by answering questions from former U.S. Representative and MSNBC Political Analyst Harold Ford Jr., where she shared thoughts on the direction of the stock market and her passion for financial literacy, the key theme of fellow Conference keynote John Hope Bryant.