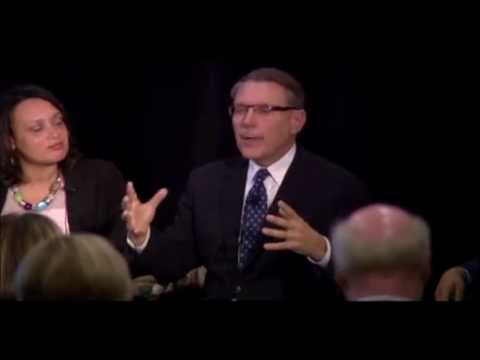 Now is the moment for extraordinary leadership. As Detroit and Michigan both face immense challenges in education – declining student enrollment, falling test scores and increasing debt – the crisis can no longer be ignored, because the state's future economic prosperity depends on finding a solution.
Panelists at The Skillman Foundation's "The Choice is Ours" morning session, including Skillman Foundation President and CEO Tonya Allen, Detroit Regional Chamber President and CEO Sandy Baruah and Walbridge CEO John Rakolta Jr., did not gloss over the magnitude of the problems facing Detroit's school system. The group, all of whom were members of the recent Coalition for the Future of Detroit's Schoolchildren, spoke emphatically and passionately about the need for the city and state to address the problem immediately and in a way that provides clarity, consistency and choice for students.
What's at stake, they expressed, is the future of the thousands of children attending school in Detroit, and in turn, the economic future of the entire state. If no action is taken on education, jobs throughout Michigan will continue to go unfilled due to the gap between skills needed and the talent available. In addition, economic mobility will only decline and the state's long-term prosperity will fall into jeopardy, the group said.