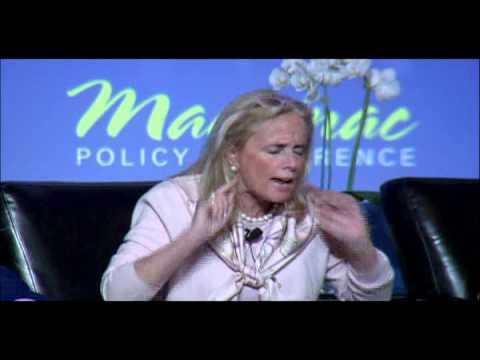 Some of the newest members of Michigan's Congressional delegation acknowledged that while they may not always be able to speak in unanimous agreement, they have made a commitment to buck partisan fighting and work and learn together.
Building off the Conference pillar of "cohesion," Congresswoman Debbie Dingell (D-Dearborn), Congresswoman Brenda Lawrence (D-Southfield) and Congressman Dave Trott (R-Birmingham) discussed building a more a collaborative environment in Washington, and how Michigan's delegation can take the lead.
Addressing issues ranging from the Highway Trust Fund, Trade Promotion Authority and comprehensive immigration reform, the panel recognized that while disagreements exist between them, choosing cooperation over conflict would be critical to being effective legislators and overcoming the polarization in the nation's capitol. Both Trott and Lawrence expressed that their respective backgrounds as a businessman and mayor taught them that progress is not achieved without bringing all parties to the table.
An impassioned moment came on stage from Dingell, who urged attendees to contact their state legislators and demand an immediate, sustainable fix for Michigan's roads and infrastructure. The Chamber has been a staunch advocate for increased road funding, making it a key priority in the 2015 Conference "To-Do" list.