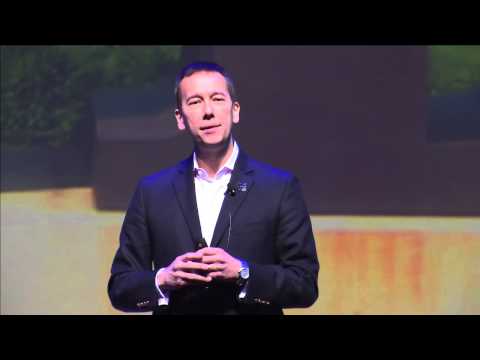 The emotional connection between residents and their city is a vital component of Detroit's ongoing resurgence. That's the message Peter Kageyama, best-selling author of "For the Love of Cities" and renowned urban strategist delivered to Detroit a day after he toured the city with the Chamber.
Kageyama explained his theory that, while services such as police and fire protection are essential for functional and safe cities, too often few financial resources are devoted to making cities comfortable, convenient and fun, and without those three elements, people will never fall in love with their cities. As a result, attracting businesses and investment will remain an uphill battle.
Citing examples such as Time Square's pedestrian-only zone in New York, Auckland, New Zealand's oversized lawn chairs for free public use, and Greenville, N.C.'s "Mice on Main Street" scavenger hunt, Kageyama said cities that create "surprise and delight" are the most successful at luring residents, tourist dollars and business investment.
While funding for large-scale projects such as Chicago's Millennium Park may be a challenge as Detroit navigates its post-bankruptcy budget, Kageyama encouraged city leaders to engage residents in creating fun and cost-efficient "garden hose solutions" such as dog parks and splash pads.
"Let's not just talk about cost. Let's talk about long-term value," he said. "If we engage more citizen participation, we can create wildly interesting places that are responsive to the wants and needs of the people that live there."